Get the incredible MIS-AI-CarRider-RCC asset for almost free! Explore and test this amazing resource before making a purchase. Please note it's for educational purposes only, not for commercial use.
*JOIN OUR WHATSAPP GROUP TO GET IT FOR FREE, REACH OUT TO JOIN!📥 *
To get this premium asset for $3 with fast download links, please contact us.
Alternatively, you can scan the barcode to get in touch with us.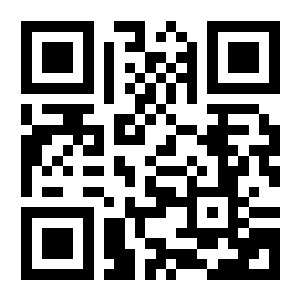 Please Note: If you are unable to make a donation at the moment and are interested in obtaining this asset alone, we have an "Asset Exchange Policy" in place. For further details, please feel free to reach out to us via this link: https://wa.link/v231fz Alternatively, you can also join our Membership to gain access to all our Premium Assets.
MIS-AI-Carrier-RCC is a MIS-CarRider solution for FSM AI. Use an excellent performance and easy-to-use FSM AI Template to make your own AI CarRider logic. This package offers 38 Actions/Decisions for now.
After exploring the path using NavMesh, it drives using the RCC controller in a realistic way.
In addition, it uses the Target Manager of MIS-Lockon to search for a car with amazing high performance.
Let your AI drive to your position. Let the car drive by itself. Let AI drives, and you immerse yourself in combat. Let the AI drive to the next location. Your ideas become reality in a realistic way.
MIS provides various methods for that. Imagine your game play and make FSM AI to make your own game more active. So that your players don't get bored.
⭐Key Benefits⭐
✅ Provides All-In-One Setup (Invector/MIS add-ons)
– Character: Automatic
– Car: Semi-Auto (EVP setup must precede)
✅ FSM AI Character Setup
– Very easy FSM AI character setup
– Uses the same as MIS character setup mechanism
✅ Waypoint Editor
– Simple, easy and believable waypoint editing
– Automatically place waypoint positions on the NavMesh
✅ Supports Edy's Vehicle Physics
– Car Controller: EVP using AI control
– Camera Controller: MIS VehicleCamera
– Camera View mode switch: Inside, Outside, Orbit
– vControlAI is in active state while riding
– Hands IK on steering wheel
– Drives with left hand and shoots with right hand when the weapon is right hand one
– Foot IK on pedals or whatever
– Gear-Shifting animation
– Looking back animating when reversing
– Forward collision reaction
✅ AI Drive
– Drives through the waypoints: Test, Manual, OneWay
– Drives to the target position: AutoDrive
– Driving path between waypoints is given by NavMesh
– Drives in a realistic way
– When it collides with an obstacle, it finds its way and drives by repeating forward and reverse.
– Drives when all riders are on board
– Provides skip or return the path input
– Provides Pause/Resume Driving input
– Stop Move: The car stops until the StopMove object has gone (Forward direction only)
*** IF YOU'VE FOUND A BUG OR BROKEN LINK, PLEASE LET US KNOW. 🐞🔗 **