Get the incredible K-POP SERIES: Ryu for almost free! Explore and test this amazing resource before making a purchase. Please note it's for educational purposes only, not for commercial use.
*JOIN OUR WHATSAPP GROUP TO GET IT FOR FREE, REACH OUT TO JOIN!📥 *
To get this premium asset for $5 with fast download link, please contact us.
Alternatively, you can scan the barcode to get in touch with us.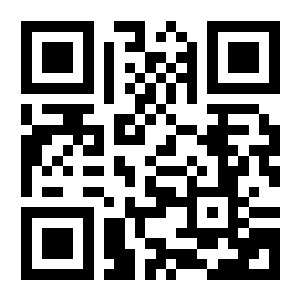 3d model of a cute K-pop Girl Ryu. She has 3 different outfits, ARKit blendshapes, humanoid rig, many color options. She will be a perfect character for a dancing, singing, or dating game.
Technical details
BUILT-IN, URP, AND HDRP INCLUDED
PDF. instruction on how to enable URP and HDRP is included as well.
SK_RYU_NUDE_LOD 0: ~ faces 27589, tris 52120, verts 29004
SK_RYU_PERFORMANCE_LOD 0: ~ faces 34460, tris 65886, verts 37074
SK_RYU_CASUAL_LOD 0: ~ faces 34676, tris 66190, verts 37034
SK_RYU_LINGERIE_LOD 0: ~ faces 28723, tris 54368, verts 30281
Rigged with Humanoid. Additional bones that are added to Humanoid: eye_l/r, breast_l/r, hair_back_01_l/r, hair_front_01-03_l, hair_back_01-03_mid, earring_r/l, perf_belt_01, perf_skirt_01-05_01-04, casual_skirt_back/side/front_01-03_l/r, casual_skirt_fix_bone_front/back_01-02
Easy Animations retarget in Unity/Humanoid rig.
The model rig is tested with 3rd person-standard epic animations, ALSV4, and Female Interaction Animations. (see video preview)
ARKit Apple Blendshapes are tested with Live Link Face. (see video preview)
Facial expressions are included (Morph Targets, Blendshapes).
You can use this model for face mocap (live stream) and conversation animations.
PLEASE NOTE THAT THERE ARE NO BLUEPRINTS!
PBR Textures Metall/Roughness
4K Textures – normal, metallic, roughness, albedo, opacity, matID
9 Texture sets – Body, Head, Teeth, Hair, Eyes, Lashes, Performance, Casual, Lingerie
These colors are included for clothes by default: red, white, black, blue, green, violet. For eyes: gray, brown, purple, green, blue, red. For hair: brown, black, white. You can change any color as well.
This model has 3 outfits: Performance, Casual and Lingerie.
Bangs can be removed.
The model is completely modular, you can remove or add any part you want.
The full body under the clothes is included, it's not a cutout! Nude versions is included!
Body is censored
*** IF YOU'VE FOUND A BUG OR BROKEN LINK, PLEASE LET US KNOW. 🐞🔗 **