Get the incredible Realistic Car Controller Pro for almost free! Explore and test this amazing resource before making a purchase. Please note it's for educational purposes only, not for commercial use.
*JOIN OUR WHATSAPP GROUP TO GET IT FOR FREE, REACH OUT TO JOIN!📥 *
To get this premium asset for $5 with fast download link, please contact us.
Alternatively, you can scan the barcode to get in touch with us.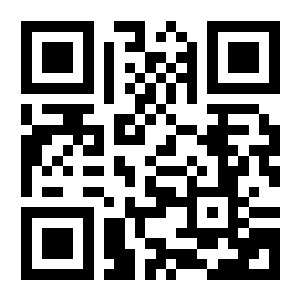 Please Note: If you are unable to make a donation at the moment and are interested in obtaining this asset alone, we have an "Asset Exchange Policy" in place. For further details, please feel free to reach out to us via this link: https://wa.link/v231fz Alternatively, you can also join our Membership to gain access to all our Premium Assets.
Realistic Car Controller Pro will give you ability to customize engine, clutch, gearbox, differential, axles, wheels, and all other systems individually. The main controller component of Realistic Car Controller (RCC_CarControllerV3.cs) was managing all major components in one single script. Pro version gives you ability to customize each system individually with modular components.
* Requires beginner – intermediate knowledge. Beginners may find it hard to understand. Please read the important notes buttom of the page.
For all in one component, you can use the lite version below. If you purchased pro version, lite version will be free!
[V1.30.0 Released on 07 Aug 2023]
Please read the release notes.
[Leading Features]
Compatible with Unity 2021.3.2f1 and later versions,
12 completely configured vehicle prefabs ready to use,
Attachable and detachable modular components,
One click vehicle setup wizard (If you choose automatic installation, just selecting wheel models would be enough),
Manual vehicle setup wizard,
Demo scenes (City, vehicle selection, damage, multiplayer, enter/exit, and more…)
Both input systems are supported (New input system, and old legacy input system),
Cameras with multiple modes (TPS, FPS, exterior, fixed, cinematic, top-down, orbit),
Complete UI dashboard with mobile controllers (Buttons, gyro, steering wheel, and joystick),
Lighting, behavior modes, damage, exhausts, AI, nos, interior management, recorders, trailers, enter/exit, and more…
Complete demo manager to spawn new vehicles, change behaviors, options, customizations, and showcase of all features of the RCCP.
Simplified API script to spawn and manage RCCP vehicles at runtime with only one line of code.
Simplified customizer script to customize and manage RCCP vehicles at runtime with only one line of code.
All scripts are managed by their editor scripts,
Optimized damage on collisions (Mesh deformation, part detachment, wheel damage & detachment, light damage),
Variable ground physics (Works with any colliders including terrains),
Car body shader with flakes and rim.
Photon PUN 2 integration,
Logitech integration,
Ability to use in a very wide range,
Easy to use, and highly customizable,
[Drivetrain components]
Engine, Clutch, Gearbox, Differential, Axle, Wheel
[Addon components]
Inputs, Dynamics, Stability, Audio, Lights, Damage, and Particles.
[Extra components]
Interior, Exterior, Cameras, Exhausts, Nos, AI, Recorder, Trailer, and more.
[Addons with Integration]
Enter/Exit with BCG Shared Assets,
Photon PUN 2,
Each system can be customizable individually. You can add or remove any component.
Output Event Based Power Distribution
You can distribute the produced power from the engine to the any component with events. For ex, you can connect your engine to the differential without clutch and gearbox.
Each modular system is managed by the editor scripts. They will check everything related to the system and warns you if they finds something wrong. Project has over 35 editor scripts to make it easier, more detailed, and more customizable.
Creating and connecting all necessary drivetrain components is one click away. All you have to do would be selecting the wheel models.
Simplified methods in the RCCP.cs are useful to spawn new vehicles, register player vehicles, change behaviors, change controllers, and even more with only one line of code.
Includes +10 PDF documentations that covers everything from the scratch. Don't miss the common mistakes section.
[Important, Please Read Before Purchase]
This package is unique and has no any connection to the Realistic Car Controller. RCC Pro and RCC are individual two projects. Updating RCC projects to the RCC Pro is not recommended due to massive differences in the framework. Previous vehicles built by RCC won't run with the Pro version. And vehicles built by RCC Pro won't run with RCC. Both projects have their own framework and can't be integrated to each other. RCC Pro has almost same features as RCC, but ported almost everything from the scratch.
[HDRP]
Package is not %100 compatible with HDRP. All materials needs to be converted, but lens flares and emissions won't work with HDRP at the moment.
*** IF YOU'VE FOUND A BUG OR BROKEN LINK, PLEASE LET US KNOW. 🐞🔗 **