This asset is available for download free of charge, allowing you to experience the features of MIS-CarRider-RCC before making a purchase. However, please note that this package is intended for educational and testing purposes only, and not for commercial use.
*JOIN OUR WHATSAPP GROUP TO GET IT FOR FREE, REACH OUT TO JOIN!📥 *
⭐INVECTOR THIRD PERSON TEMPLATE v2.6.1a+ REQUIRED⭐
⭐Middleware For Invector Template v2.7.1+ REQUIRED⭐
⭐Realistic Car Controller v3.5.1+ REQUIRED⭐
Upgrade Your Invector Template with MIS-CarRider-RCC
Are you facing issues integrating Invector and RCC controllers? Is your character frozen like a mannequin when inside a car?
Introducing MIS-CarRider-RCC, the solution to your problem.
Maximize the potential of Invector and RCC controllers with MIS-CarRider-RCC, adding a new level of excitement to your game.
⭐Want To Use⭐
To get this premium asset for $10 with fast download links, please contact us.
Alternatively, you can scan the barcode to get in touch with us.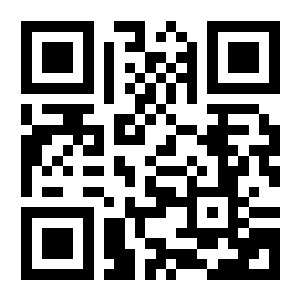 Please Note: If you are unable to make a donation at the moment and are interested in obtaining this asset alone, we have an "Asset Exchange Policy" in place. For further details, please feel free to reach out to us via this link: https://wa.link/v231fz Alternatively, you can also join our Membership to gain access to all our Premium Assets.
⭐Key Benefits⭐
✅ All-In-One Setup (Invector/MIS add-ons)
Automatic character setup
Semi-Auto car setup (RCC setup required beforehand)
✅ Rider Pose Editor
Editor mode for adjusting IK settings of the rider, including seat and camera position
Saves setup time
✅ Supports Realistic Car Controller
Car Controller: RCC
Camera Controller: MIS VehicleCamera
Camera View modes: Inside, Outside, Orbit
vThirdPersonController remains active while riding
Hands IK on steering wheel
Drive with left hand and shoot with right hand (for right-hand weapons)
Foot IK on pedals or other surfaces
Gear-Shifting animation
✅ Supports Enter/Exit actions
Available on any seat using Match Target system
Natural door movement
✅ Vehicle Camera
Inside/Outside/Orbit modes
Default mode option
Easy setup
✅ Ragdoll
Activated when the vehicle is overturned
Activated when the vehicle collides with a forward obstacle
Activated when the character/vehicle is hit by explosive weapons
Activated when exiting the vehicle while it's moving
✅ Includes 24 animation clips (with and without door type)
✅ Compatible with MIS-Helicopter-AH64D
Seamless transition between cars and helicopters
✅ Supports DestroyIt
✅ Chained-action integration between Invector/MIS add-ons (refer to MIS Document)
✅ Demo scene included
✅ Does not modify Invector core
✅ All MIS packages run on a feature-based basis
⭐Quick Setup Sequence⭐
#1 INVECTOR
#2 MIS
#3 RCC
#4 MIS-CarRider-RCC
Experience the ultimate combination of Invector and RCC with MIS-CarRider-RCC. Enhance your game today!
*** IF YOU'VE FOUND A BUG OR BROKEN LINK, PLEASE LET US KNOW. 🐞🔗 **