Get the incredible Burnout Drift Lite for almost free! Explore and test this amazing resource before making a purchase. Please note it's for educational purposes only, not for commercial use.
*JOIN OUR WHATSAPP GROUP TO GET IT FOR FREE, REACH OUT TO JOIN!📥 *
To get this premium asset for $10 with fast download link, please contact us.
Alternatively, you can scan the barcode to get in touch with us.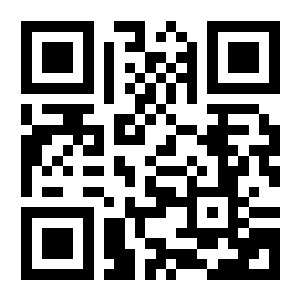 Please Note: If you are unable to make a donation at the moment and are interested in obtaining this asset alone, we have an "Asset Exchange Policy" in place. For further details, please feel free to reach out to us via this link: https://wa.link/v231fz Alternatively, you can also join our Membership to gain access to all our Premium Assets.
Burnout Drift Lite is a complete project that has been used on Burnout Drift series published on PC, Android, iOS, and WebGL.
[Latest version of Realistic Car Controller Included]
[New update has been released on 13 July 2023]
Includes all features of the Burnout Drift series. You can add your own vehicles, scenes, soundtracks easily within a few minutes only. The project doesn't contain same assets in the Burnout Drift series. They've been replaced with our own assets. But systems and behaviors are the same.
This is the lite version of the package. It doesn't contain multiplayer features with Photon PUN2. If you want to use multiplayer features, you can purchase multiplayer version of the Burnout Drift.
Project is using Universal Render Pipeline. You may get warnings or errors on latest versions of Unity due to outdated version of URP. In this case, just update your URP through the Package Manager (Window –> Package Manager –> Universal RP –> Update).
[Features]
Latest Realistic Car Controller (V3.63) included,
Cash and diamonds as currency,
Exclusive vehicles that can be purchased only with diamonds,
1 Main menu scene, and 3 gameplay scenes,
6 Player vehicles,
Global shared settings for calculating score, cash, bonus, and initial cash amount,
Vehicle customization (visual and mechanical)
Drift & score configuration,
Lightmapped scenes,
Save / Load,
Optimized, organized and clean project hierarchy.
[Mainmenu System]
Selecting player vehicle,
Purchasing new vehicles,
Vehicle customization (paint, tire, customization, upgrades, neons, spoilers, decals, police sirens, and more),
UI management (Entrance, Vehicle Selection, Scene Selection, Credits, Options),
Showroom camera.
[Gameplay System]
Player stats (drifting score, cash, bonus, drifting time, drifting distance, drifting multipliers, etc…),
UI management,
Speed zones,
Event based game sequence.
[Documentation & Tutorials]
PDF documentations over 20 pages,
Includes main topics such as, how to add vehicles, how to add new scenes, how to edit upgrades, paints, wheels, how to edit prices, drift calculators, damage, and more…
[URP]
Project is using Universal Render Pipeline.
[Addons]
Admob integration (Doesn't include AdMob plugin).
* Soundtracks are not included in the package.
*** IF YOU'VE FOUND A BUG OR BROKEN LINK, PLEASE LET US KNOW. 🐞🔗 **